Outside temperatures are changing constantly this time of year and that condensation that is forming on your windows could spell trouble! 
First things first – determine if the condensation is coming from inside your home windows. It could be the dew that can naturally occur. Is it on the inside of your window? Time to  determine the reason. Maybe the relative humidity in your home is too high? This could be an issue and promotes mold and mildew growth inside our home. Exposing your wooden window frames to excessive moisture, they may blister, crack, and warp. That moisture will eventually spread to your walls causing water stains and drywall degradation. A little water on your windows just turned in to costly home repairs. Even worse, it creates unhealthy living conditions.
While outside condensation is most often natural, did you know that the sun will spend more of its energy evaporating that water than it will helping to regulate the temperature in your home? In the cooler months, opening your curtains or blinds to let the direct sunlight in can help keep your home warmer while ultimately reduce your heating costs. That is – if you windows are not leaking of course!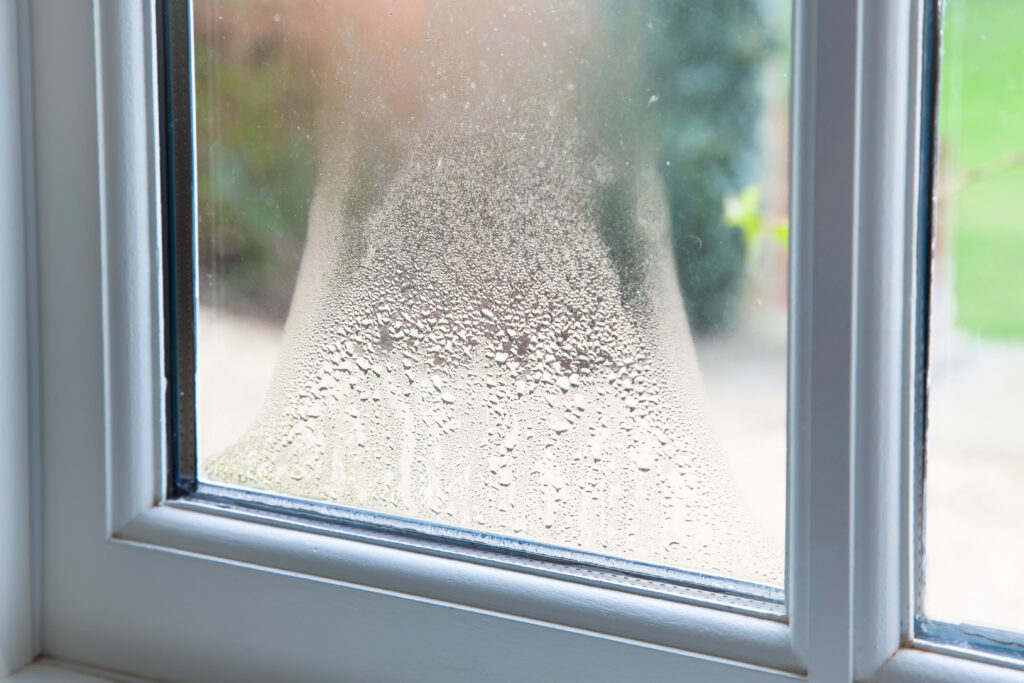 What if the condensation isn't in the home or on the outside of the window?
However, if you are unable to wipe the water from the inside or the outside of your window pane – it is a whole new ballgame. Maybe the seal between the panes has broken. It is possible the material that is between the panes has become oversaturated and needs to be replaced. This isn't an issue that will go away and may mean that new windows are your best option!
Can new windows help lower my heating and power bill?
You bet they can! Did you know that heat gain and loss through windows are responsible for 25-30% of residential heating and cooling energy use? Check out this
great article
from the US Department of Energy.
Get your
FREE ESTIMATE
today. Bar-B Windows and Roofing, we've got you covered when it comes to
replacement windows
!